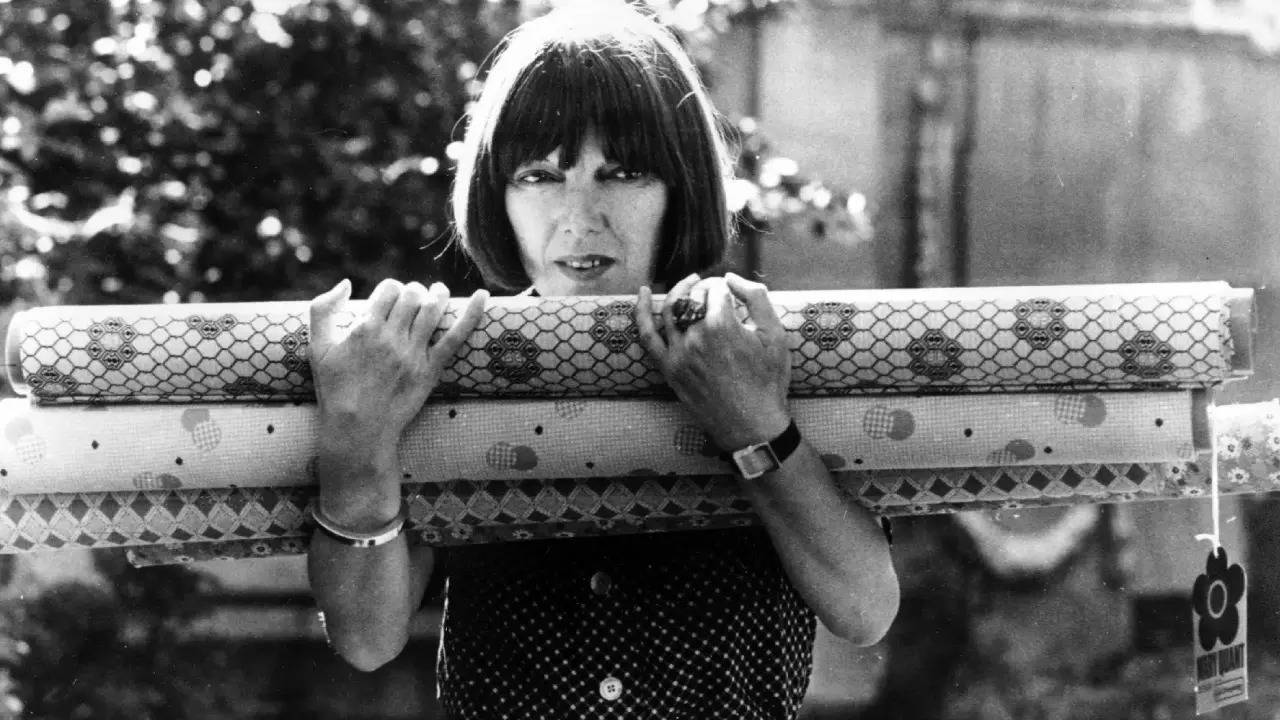 Mary Quant
, the British designer who revolutionised fashion and epitomised the style of the Swinging Sixties, a playful, youthful ethos that sprang from the streets, not a Paris atelier, died on Thursday at her home in Surrey, England. Known as the mother of the miniskirt, she was 93.
Her family announced the death in a statement given to the Press Association of Britain, saying that she had died "peacefully". England was emerging from its postwar privations when, in 1955, Quant andher aristocratic boyfriend, Alexander Plunket Greene, both 21 and just out of art school, opened a boutique called Bazaar on London's King's Road. Quant filled it with the outfits she and her bohemian friends were wearing, "a bouillabaisse of clothes and accessories", as she wrote in an autobiography, "Quant on Quant" (1966) — short flared skirts and pinafores, knee socks and tights, funky jewellery and berets in all colours.
Young women at the time were turning their backs on the corseted shapes of their mothers, with their nipped waists and ship's-prow chests — the shape of Dior, which had dominated since 1947. Barbara Mary Quant was born on Februry 11, 1930, in London. Her parents were Welsh teachers. Mary wanted to study fashion and went to college to get a degree in art education. There, she met Plunket Green. They married in 1957.
When she couldn't find the pieces she wanted, Quant made them herself, buying fabric at retail from the luxury department stores and stitching them in her bedroom. The boutiquewas a hit from the get-go. She and Plunket Greene ran it as a hangout with a party at all hours and jazz music. Adecade later, Mary Quant was a global brand, with licences all over the world — she was named an officer of the Order of the British Empire in 1966 for her contribution to exports — and sales that would soon reach $20 million.
Soon there were Mary Quant boutiques in New York department stores. There was Mary Quant makeup — for women and men — lingerie, shoes and furs. By the 1970s, there were bedsheets, stationery, paint, housewares and a Mary Quant doll, Daisy, named for Quant'sdaisy logo. In 2009, she was honoured by the Royal Mail with her own postage stamp. In 2015, Quant was made a dame.
But did she invent the miniskirt? Andre Courreges, the French designer, long claimed credit for its creation, and it is true that he was raising his hemlines in the early '60s. But Quant, as the fashion historian Valerie Steele has pointed out, was slicing up her hems from the moment Bazaar opened back in 1955, mostly in response to her customers, who clamorued for ever shorter skirts.