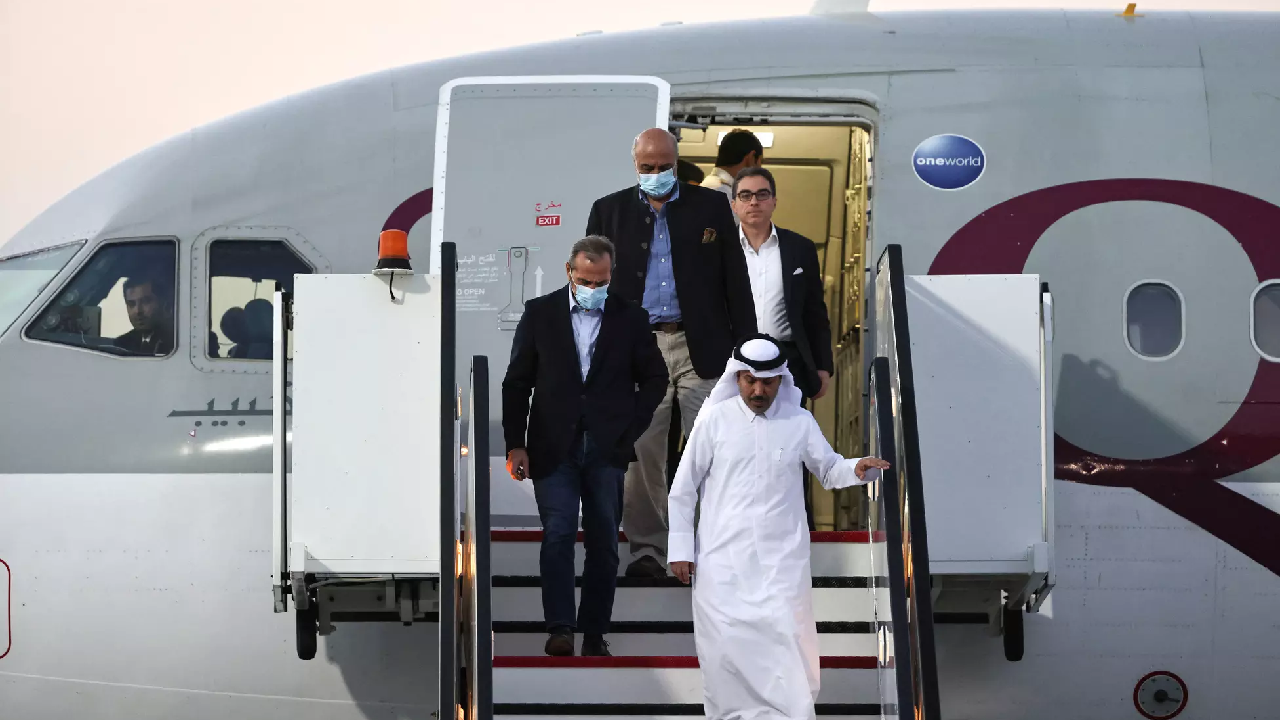 Five U.S. citizens departed
Iran
and arrived in
Doha
on Monday in a rare prisoner swap for five Iranians held in the
United States
, accompanied by the transfer of $6 billion in Iranian funds, reported Reuters.
U.S. President
Joe Biden
welcomed the news, stating that "five innocent Americans who were imprisoned in Iran are finally coming home." However, it remains uncertain whether this exchange will lead to progress on the longstanding issues that divide the two nations, such as Iran's nuclear program, support for regional Shi'ite militias, the presence of U.S. troops in the Gulf, and U.S. sanctions on Iran.
The prisoner exchange was facilitated by
Qatar
, with a plane sent by the mediator transporting the five U.S. citizens and two of their relatives from
Tehran
to Doha after confirming the funds' transfer to Doha accounts.
Switzerland
's ambassador to Iran accompanied the U.S. citizens on the flight to Doha, where U.S. officials received them. Two of the five Iranians also landed in Qatar, while three chose not to return to Iran.
The five Iranian Americans, one of whom had been imprisoned for approximately eight years on charges that the United States rejected as baseless, were scheduled to board a U.S. government aircraft in Doha for their journey home.
This prisoner swap, achieved after months of negotiations in Qatar, resolves a significant point of contention between the U.S. and Iran. However, it does not alter the adversarial relationship between the two nations, although it may leave the door open for future diplomacy regarding Iran's nuclear program.
The U.S. dual citizens released include Siamak Namazi, Emad Sharqi, Morad Tahbaz, and two other unnamed individuals. In return, the U.S. released five Iranians, including Mehrdad Moin-Ansari, Kambiz Attar-Kashani, Reza Sarhangpour-Kafrani, Amin Hassanzadeh, and Kaveh Afrasiabi. While Afrasiabi will remain in the United States, the plans for the other Iranians were not disclosed earlier by Iranian officials.